WE'RE ENVIRORIDES!
We've travelled the globe, spent hours upon hours field-testing every product to bring the ultimate range of environmentally friendly electric scooters and bikes to the British public. We've listened to our customer's wants and needs, which has shaped our ideology for every product. It's more than just a ride at EnviroRides.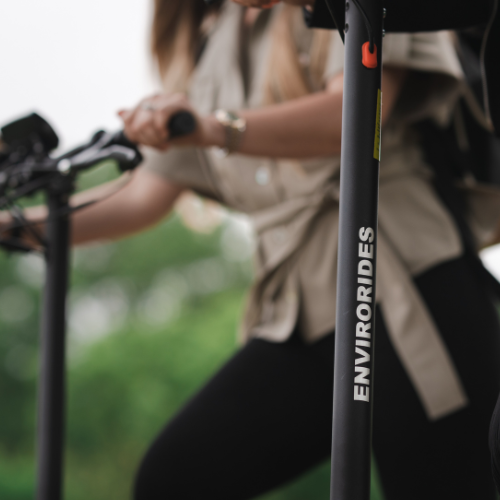 OUR AIM IS TO OFFER OUR CUSTOMERS THE ULTIMATE EXPERIENCE.
From our large range of electric scooters and bikes, all the way down to our 2-year warranty on selective eScooter and eBikes. We've specialised in customer services since 1994, so we know exactly how to give our customers what they want, a fantastic product supported by a fantastic after sales service.
Have any questions about our products? Then please don't hesitate to contact our team who'll happily help with any questions you have about us, or our products. Feel free to contact us via our Contact Us page.
In recent years, the popularity of electric bikes, commonly known as eBikes, has skyrocketed. Riders...

Absolutely! Electric scooters are generally designed to handle uphill terrains. Many cities known for being...

Imagine cruising through a forest trail, the wind in your hair, and the smell of...